Introduction
Welcome! Zengården is a Zen Buddhist retreat centre and full-time Zen training temple located in rural Sweden two hours west of Stockholm. Beginners and experienced practitioners alike can come here to learn and practise zazen (Zen meditation), participate in retreats and experience Zen training under the guidance of fully qualified Zen teachers. Because people from all over the world come here, instruction is given in English.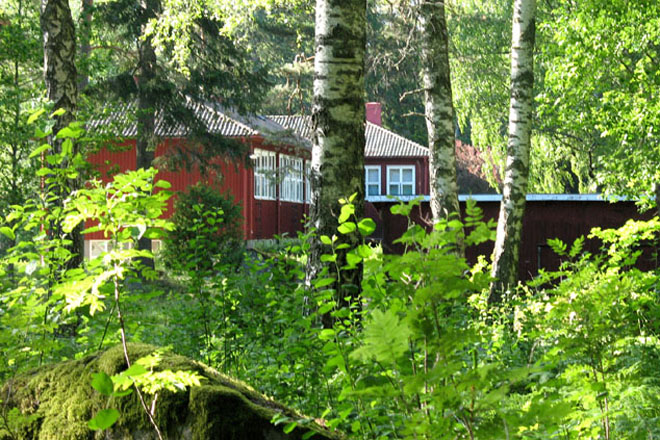 What is Zen?
The word Zen comes from the Sanskrit word "dhyana" which means concentration and absorption. In other words, meditation. The central aspect of Zen practice is sitting meditation, or "zazen". In zazen, we gradually train our minds to be more attentive and present. The mind also learns to function in a new way, to let go of old habits, ideas and views about the world, and to be fully present, letting everything be born again in each moment.
Through the practice of zazen, we can break through our illusions and see reality as it truly is, beyond all concepts.
In Zen we say that everything is practice and that practice can be done in any situation, that you should not be stuck in, or cling to, the notion of zazen being the only way to practise. On the other hand, we should not fool ourselves into thinking that a strong sitting practice is not needed in Zen. But it is in our daily life that we bring the practice to fruition, through attending to each moment and being aware of our responsibility for the world and its inhabitants.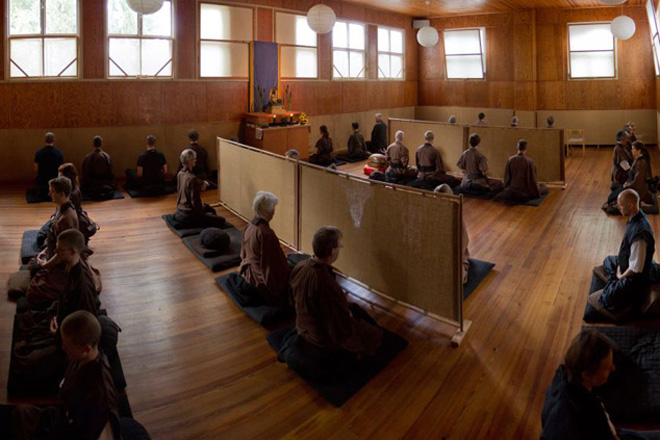 The relationship between the teacher and the student is an essential element of Zen practice. The teacher guides students along the path using both one-on-one instruction (in Japanese, dokusan) and lectures given to the student group (in Japanese, teisho).
Zen has always been influenced by, and adapted to, the culture and the circumstances of each new country in which it has appeared. Modern western Zen for example, has witnessed women coming to play a much more prominent role both as students and teachers than was possible in ancient Asian cultures. But the Zen that is practised here in the west also has deep roots in the Chinese and Japanese Zen traditions, and the essence of Zen is beyond both time and culture.